At first glance, Guitar Apprentice looks an awful lot like music interactive games such as Guitar Hero and Rock Band, but as the slogan for the software reads, "This ain't no video game".
Arriving this past Tuesday, August 30, Guitar Apprentice is an interactive learning program that allows beginner guitarists to learn the instrument while playing classic Rock 'n Roll songs like "Shine", "Sharp Dressed Man" and "Can't Buy Me Love". Following blockbuster results and rave reviews at this year's Summer NAMM, Guitar Apprentice gives guitarists an entirely new approach to learning guitar. It combines the technology of video gaming and interactive player components with the use of your very own guitar, set to different skill levels.
Beginning players can now pick up their very own guitars and learn how to play, while engaging in an on-screen environment that supplies a fast, easy and fun instructional platform. The video system takes the guitar part of hit songs and breaks them into easy portions on multiple levels so that they are as painless and fun to learn as a video game.
On the lowest level, the player only plays a portion of the guitar part, while Guitar Apprentice plays the rest. The player gets to rock out with the entire song by playing only a few chords. As the player improves he moves up through the different levels playing gradually and increasing portions of the guitar part. By the time the player reaches the highest level, he is playing the entire song and ready for the stage!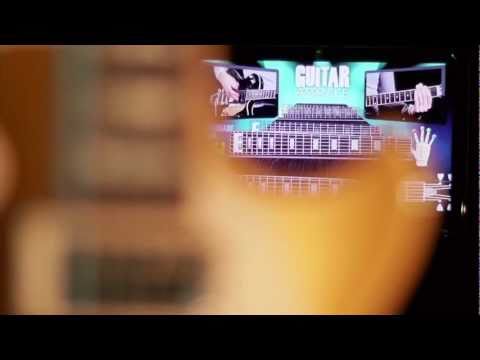 At GuitarApprentice.com, consumers may download the free trial song of the week or subscribe to the entire catalog. New songs are added weekly and already includes hits like "Boom," "Hit Me With Your Best Shot," "Shine," "You Really Got Me," "Sharp Dressed Man," "Taking Care of Business," "Get Back," "Hey Jude," "Can't Buy Me Love," "Independence Day," "Please Remember Me" and "Mountain Music." Can't read music? The on-screen display is easy to decipher regardless of your knowledge of sheet music.
While video games like Guitar Hero and Rock Band can be fun, the reality is that these simple music interactive games cannot captivate the "real thing" and toy plastic guitars will never allow you to reach your dream of being a rockstar. Meanwhile, Guitar Apprentice has that potential. The younger generations obviously enjoy games like Guitar Hero so why not transform that into an experience where you learn in a similar environment with an actual guitar?
We think it's a genius concept and if you are looking for a refreshing way to learn guitar (while playing some of the biggest hits in the industry) you need to check out Guitar Apprentice. Get all the information at GuitarApprentice.com.