The vast abundance of guitar material on the Web is both exciting and daunting. Exciting, because you have all this information at your disposal. Daunting, because with so much information you will find yourself asking the question — Where do I start?
Guitar Lesson Lounge is as good of a place as any you'll find on the World Wide Web. It's not necessarily the greatest (if you can even define the "greatest guitar site") or even the most prestigious, but what it may lack it makes up for with real, genuine content.
Let us explain further. The mission, as stated on their About page is "to maintain a fusion of high quality and casual content" via a collection of college students who love music and the guitar as much as you do. This site literally contains no BS. If you continue to read their mission statement you will find that the creators of Guitar Lesson Lounge are not here for money, not here for fame, but rather to share their intense passion for the guitar.
Our goal here is to get you to feel what it's like to just rock out and let go as you play an epic rock solo, or play that signature song. Because it's the coolest feeling on earth. We want to inspire you to write songs, play in a band, make a career of it, just chill out and play for friends, impress that special person, who knows?!
If that does not give you goose bumps I'm not sure what will.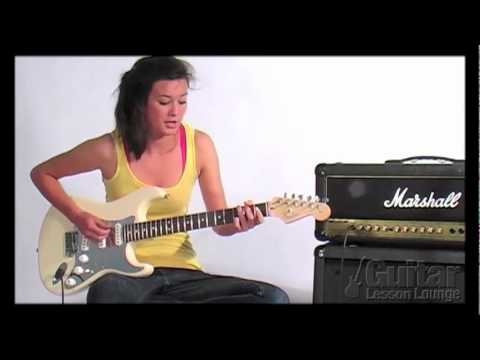 Guitar Lesson Lounge was created by Guillaume Devinat, who states on the site that having learned to play the guitar on the net, he too is looking to share that wonderful experience with others. Similar to GLC, Devinat has discovered the potential the Web could have on learning the guitar and he too is trying to educate, enlighten and inform through the future of the music learning process.
The site is still relatively new, less than a year old, and like previously mentioned — composed of mostly college students from around the world. Since it's a "new generation" organized forum, the team wisely uses many of 21st centuries greatest educational resources such as video lessons, striking visuals and even a few extra daily tidbits via Twitter.
In fact, their strongest feature is the videos, some of which are offered free on YouTube. The videos are very crisp, clean and incredibly effective. It's easy to follow along and just like any video, you can always pause or replay at a later date.
The only "catch" with Guitar Lesson Lounge is nothing valuable in this world is free and the site is no exception. They do reward registered members with four free lessons, including how to play "Knockin' On Heaven's Door" by Guns N' Roses, "Reggae Nation Army" by The White Stripes and our personal favorite…"Superstition" by Stevie Wonder.
The rest of the lessons on the site, which range from Nirvana to Coldplay, Bob Marley to The Beatles, go for $8.97 a piece and include a difficulty rating prior to purchase. The price is very reasonable considering you'll essentially know how to play some of the most popular songs in the world upon review and practice. Guitar Lesson Lounge even admirably pays royalties to the original artist and 5% of all profits go to the Playing For Change Foundation.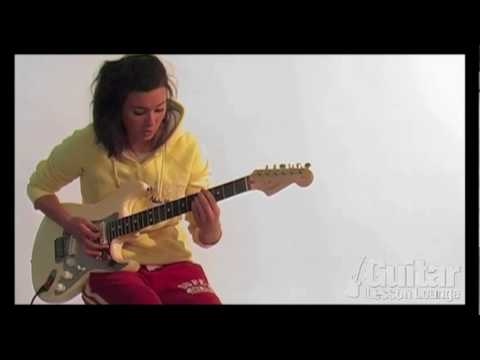 Check it out!
If you register with Guitar Lesson Lounge, the creators of the site are kind enough to give you four FREE lessons.