Jazz is one of the most important and influential genres of music that was EVER created. From its origins in the beginning of the 20th century to present day, jazz music has not only made an impact as a genre but also influenced American popular music.
Therefore, jazz's West African pedigree is evident today with its blue notes, improvisation, polyrhythms, syncopation and the swung note. Guitarists who desire to learn jazz guitar will ultimately learn about several subgenres of jazz music:
1910s — New Orleans Dixieland
1930s and 1940s — Big Band Swing
mid-1940s — Bebop
1950s and 1960s — Free Jazz
1970s — Jazz Fusion
1980s — Acid Jazz (include Funk & Hip-Hop)
1990s — Nujazz
Think about it. What other genre of music do you know that has been around since the 20th century in America, spread around the world and its aesthetics adapted to varied environments and many different distinctive styles?
If you want to be a great guitarist it's only natural that you want to master jazz guitar. What do you need to know?
Guitar Scales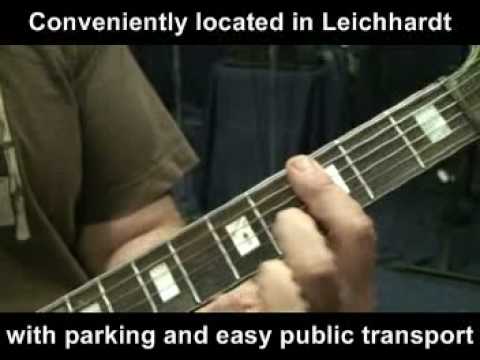 The Modes
What are modes? How do you play them on guitar? What do they have to do with improvisation?
The Bebop Scale
The bebop scale, a technique first used by Charlie Parker and other pioneer bebop musicians, is at the foundation of jazz music. Learn the Bebop scale and you've made the first step toward mastering jazz guitar.
The Lydian Dominant Scale
Tritone substitution is a common substitution for dominant chords. The lydian dominant scale is the scale you can use to improvise over such chords.
The Pentatonic Scale for Jazz Guitar
The pentatonic scale (or blues scale) is usually the first scale you learn on the guitar. Learning about how groundbreaking the pentatonic scale is not only important for mastering jazz guitar but music in general.
Pentatonic scales are often used to do a guitar solo in blues, rock and pop music, but they are also very useful in jazz.
The Altered Scale
The altered scale is used to improvise over dominant chords with altered extensions.
Chromatics
Ready for that "jazz sound"? Chromatics allow you to put some jazz into your guitar scales
Minor Blues Guitar Scales
There is always a major scale and a minor scale. Look into some of the more important minor blues guitar scales to understand the basic concepts of jazz.
Exotic Guitar Scales
What are exotic guitar scales? If you really want a challenge look into Arabian, Japanese, Oriental, Jewish, Indian, Gypsy and other exotic guitar scales.
Dissononance, Note Enclosure & Resolution
What is dissononance? Resolution? Note enclosure? Find out how these musical elements will allow you to master jazz guitar, particular solos.
Guitar Arpeggios & Jazz Patterns
Arpeggios
What exactly is an arpeggio? Furthermore, how would you classify a jazz guitar arpeggio? Understanding arpeggios and how they directly relate to jazz guitar is essential to the experience.
Jazz Guitar Patterns
Patterns are small melodic or rhythmic building blocks for your guitar solos and phrases.
Triads Over Minor Chords
Create interesting melodic phrases on minor chords by alternating triads. The result is a more diversified sound.
Jazz Style
As previously mentioned, there are several different styles of jazz. Do you want to master Latin guitar? Bebop? Master jazz guitar in general. A few of the vital subgenres of jazz:
Bebop
Gypsy Jazz Guitar
Jazz Blues Guitar
Latin Guitar
Guitar Technique & Practice Essentials
If you really want to master jazz guitar it's going to take some time. Thankfully, a ton of phenomenal resources exist on the Web. Of course, you can always check out one of our top rated guitar courses to really learn jazz guitar HERE!
Stay disciplined with great practice techniques (warm-up exercises, finger stretching exercises, timing drills) and you're well on your way to learning jazz guitar. If you love jazz music then you have the necessary interest to stay the course and one day learn to play your favorite songs!