So you dig country music. It's your scene. You love the Southern twang, the heartfelt lyrics and generally depressing subject matter.
Today, our focus is on learning aspects of the guitar that are specific to country music.
Check it out…
Country Chords
Although the "current country scene" has produced a little more diverse (and much more pop) sound with artists like Lady Antebellum and Taylor Swift; in my opinion the true country sound was made famous by the older acts, legends like Hank Williams, Patsy Cline, Willie Nelson and Johnny Cash who often used a rather basic sound to let their amazing songwriting shine. Which is really what country music is all about.
In order to nail county you should get a good grasp on the basic chords. The essential guitar chords for country music include D, G, C, A and E. They obviously progress from there. The beautiful thing about country music is that it's a perfect fit for songwriters (who also play the guitar) because it is one of the few genres still that does include a ton of unnecessary noise. It's basic and to the point.
Country Rhythm
Get rhythm when you get the blues/
Come on, get rhythm when you get the blues/
A jumpy rhythm makes you feel so fine/
It'll shake all the trouble from your worried mind/
Get rhythm when you get the blues/
Johnny Cash may have not been the most skilled musician of all-time but he was an incredible songwriter with that notorious deep voice. His hit "Get Rhyhtm" was all about turning to music when you "get the blues" and yes…rhythm is part of the sound that you love. Rhythm guitar will take some time to learn. My best advice is to listen to a lot of country (which you might or might not already be doing) and practice on basic rhythm patterns and strumming daily.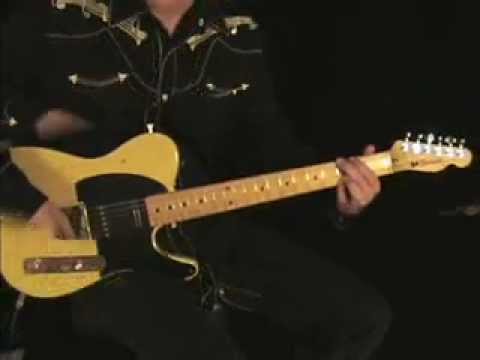 Country Scales
Forget country, in any preferred genre learning the scales that truly make music tick is one of the most important early lessons for an aspiring guitarist. The blues were very innovative with scales so a lot can be learned by studying such ground-breaking discoveries as the 12 Bar Blues. Learn them early!
Country Songwriting
In the end, great country music comes down to the songwriting. Country music is a great avenue for beginners because the old-school style is fairly basic but that does not mean country music is also a weak genre. It's not. What really makes country is the songwriting! If you love to play guitar but also love songwriting then this genre is a great place for you to become the next country legend.
Country Music Resources:
Country Music — Wikipedia
TheBoot.com
CountryGuitar.com
Goodwin Music
CountryTabs.com